In this Update:
Swearing In: Senate Kicks Off 2023-24 Legislative Session
Brown Announces More Than $3 Million for Law Enforcement
40th Senatorial Office Locations
PA Farm Show Set for Jan. 7-14
Assistance Available for Organizations Aiding PA Veterans
New Initiative Supports County Home Repair Programs
Around the 40

th

Senate District
---
Swearing In: Senate Kicks Off 2023-24 Legislative Session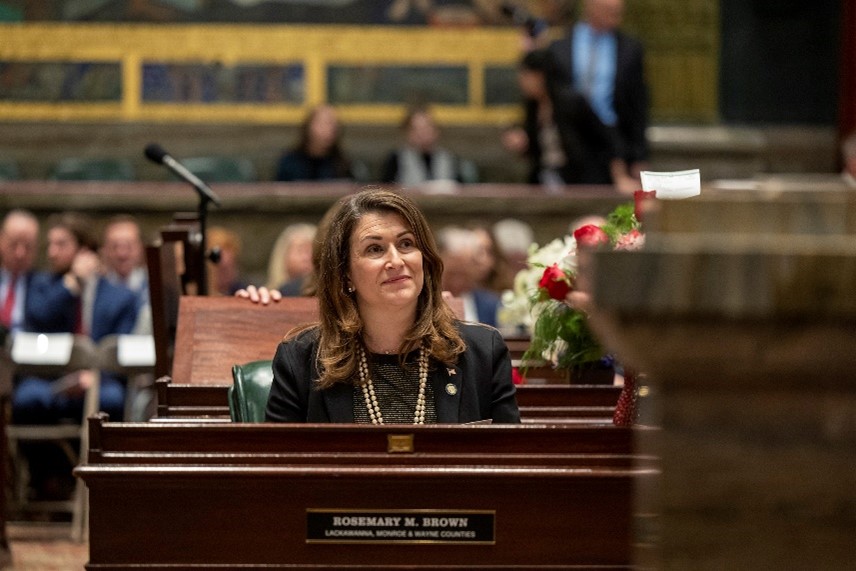 The Pennsylvania Senate convened this week for the start of the 2023-24 legislative session, which was highlighted by the swearing in of members.
The proceedings also included the formal election of the senate president pro tempore, as well as a vote on rules to govern the body for the next two years. The Senate will return to voting session Monday, Jan. 9. Still to come are announcements of committee chairs and member committee assignments for 2023-24.
Brown Announces More Than $3 Million for Monroe County Law Enforcement
This week, the Pennsylvania Commission on Crime and Delinquency (PCCD) approved three grants for local law enforcement in Monroe County totaling $3,433,916. The grants were awarded as part of PCCD's Local Law Enforcement Support Program, which was created by lawmakers in the state budget approved in July.
Our law enforcement officers risk their lives to provide for the safety of our community – they deserve our support for their service. It is critical they have the necessary technology and gear to protect themselves while they are protecting us.
Pocono Mountain Regional Police Commission received $2,081,490 for equipment upgrades and officer hiring and retention compensation. Pocono Township received $168,276 for body-worn and in-car cameras. Stroud Area Regional Police Department received $1,184,150 for equipment and officer retention.
Our communities are much safer because o their willingness to serve, and I will continue to be their grateful advocate while representing the 40th District.
40
th

Senatorial Office Locations

I am excited to announce the new office locations to serve the constituents throughout the 40th Senate District!

MONROE COUNTY:

Address: 2398 PA-611 Suite 201, Scotrun PA 18355

Phone: 570-620-4326

LACKAWANNA/WAYNE:

Opening Soon!

Address: 487 Cortez Road, Jefferson Township, PA 18436

HARRISBURG:

Address: 187 Main Capitol, Harrisburg, PA 17120

Phone: 717-787-7163
PA Farm Show Set for Jan. 7-14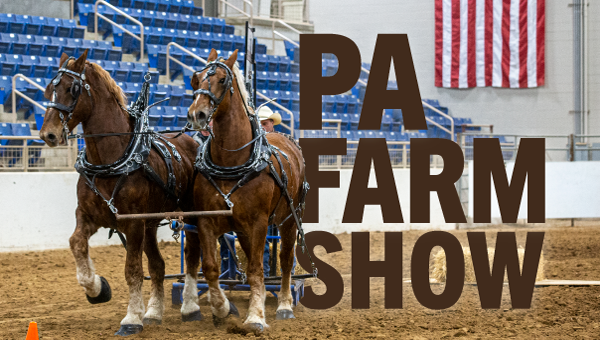 The 107th Pennsylvania Farm Show – the largest indoor agricultural exposition under one roof in the nation – takes place this Saturday to Jan. 14 in Harrisburg.
Admission is free. It features nearly 4,000 animals, 12,000-plus competitive events and exhibits, 245 commercial exhibits, and hundreds of educational and entertainment programs.
The visitor's guide will help you plan your day, with information on hours, parking, exhibitors, food and more. For over a century, the PA Farm Show has celebrated Pennsylvania's rich tradition of farming and agriculture's key role in the state economy.
Assistance Available for Organizations Aiding PA Veterans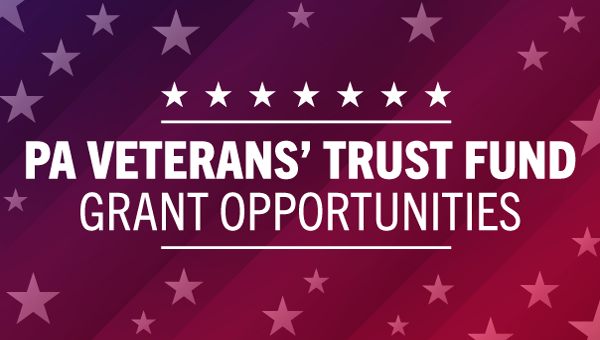 Nonprofits, veteran service organizations and county directors of veterans affairs have until Jan. 19 to apply for Pennsylvania Veterans' Trust Fund grants for programs and services benefiting Pennsylvania veterans.
Grants will be considered in the following areas:
New, innovative or expanded programs or services operated by the county directors of veterans affairs or the Pennsylvania Association of County Directors of Veterans Affairs. The areas of emphasis for applicants in this category are veterans outreach, transportation services and homelessness.
Veteran service organizations and nonprofit organizations with a mission of serving Pennsylvania veterans focusing on transportation services, behavioral health initiatives, homelessness, and employment and education.
The Veterans' Trust Fund is funded by Pennsylvanians who voluntarily donate when applying for or renewing driver's licenses, photo IDs or vehicle registrations; purchase Honoring Our Veterans or Honoring our Women Veterans license plates; or make private donations.
New Initiative Supports County Home Repair Programs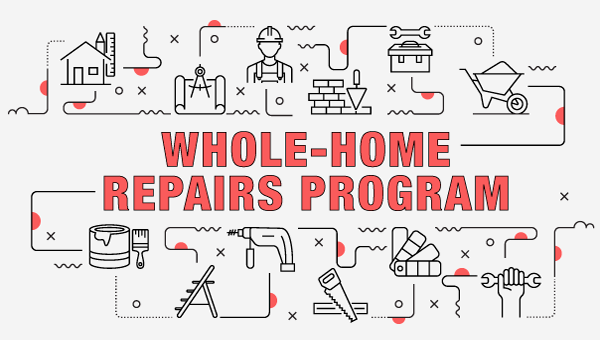 County governments can apply now for funding through the Whole-Home Repairs Program, which will provide eligible homeowners and landlords across the state with critical home repair and weatherization assistance.
The new program aims to help low- and moderate-income homeowners and small landlords with needed repairs up to $50,000, fight blight, improve energy efficiency in homes and provide construction-related workforce development.
To apply for funding, counties or designated nonprofits must submit an application online through the state Department of Community and Economic Development's Single Application for Assistance website by Jan. 31.
Around the 40 District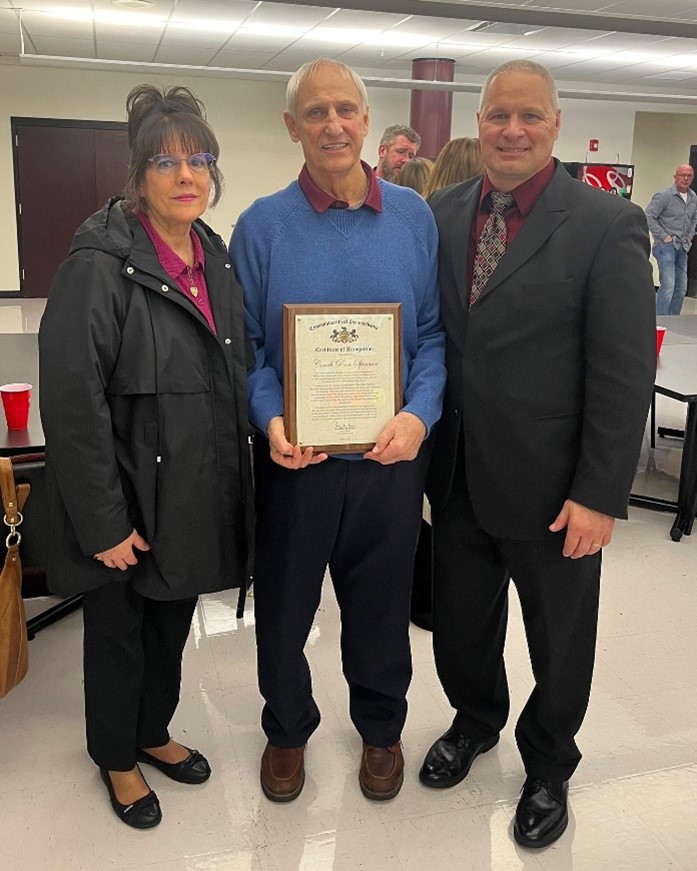 A well-deserved recognition to Coach Spinner! This evening, the Stroudsburg Area High School gymnasium has been rededicated as the "Curtis-Spinner Gymnasium" to acknowledge Coach Spinner's incredible achievements and dedication to our students and families.
Throughout his tenure as head coach of the SASD's wrestling team, Spinner accumulated 357 dual meet victories, 10 league championships, 21 all-state wrestlers and 9 district XI champions. Spinner's overall coaching service to Stroudsburg HS was 44 years. During this time, he coached 14 PIAA medalists, the first state champion in Monroe County history, and was named to the District XI coaches, Lehigh Valley Pocono, and the Stroudsburg High School hall of fames. In 2001, Coach spinner was also named to the PA state wrestling coaches hall of fame.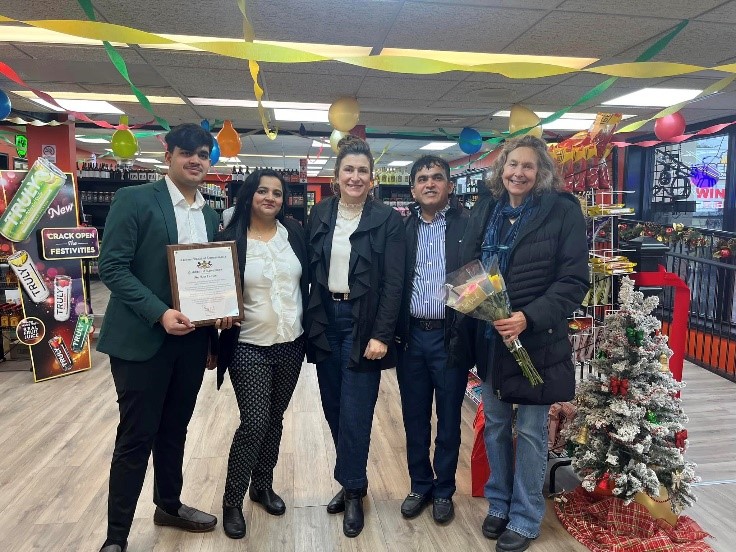 Before the holidays, I attended the grand opening of The Beer Express located at 5160 Milford Road in East Stroudsburg. Congratulations on your opening!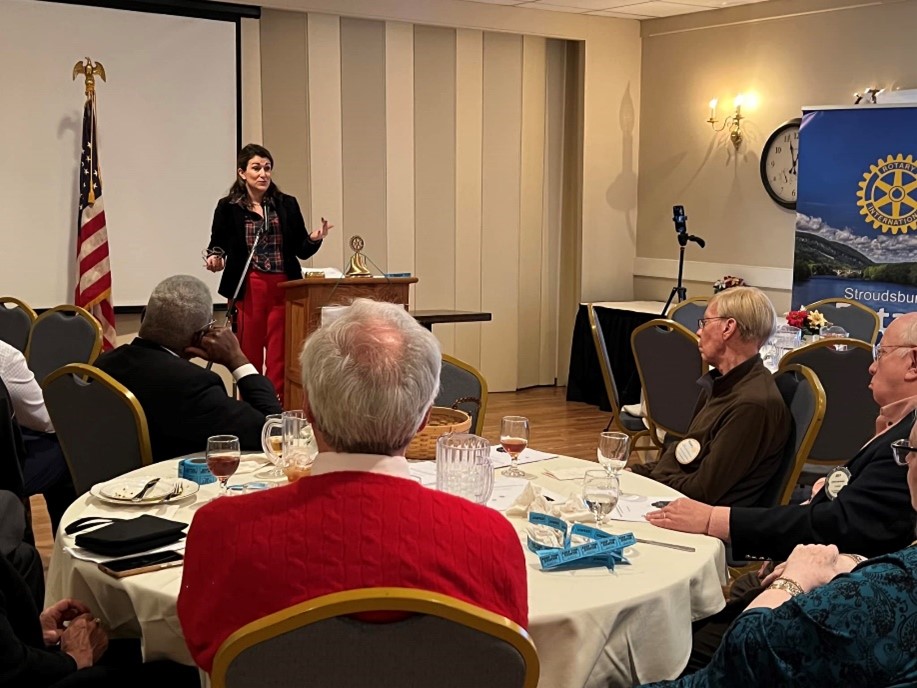 Thank you Stroudsburgs Rotary for hosting me as a guest speaker. I appreciate your outstanding work in our community and commitment to your mission: "service above self"!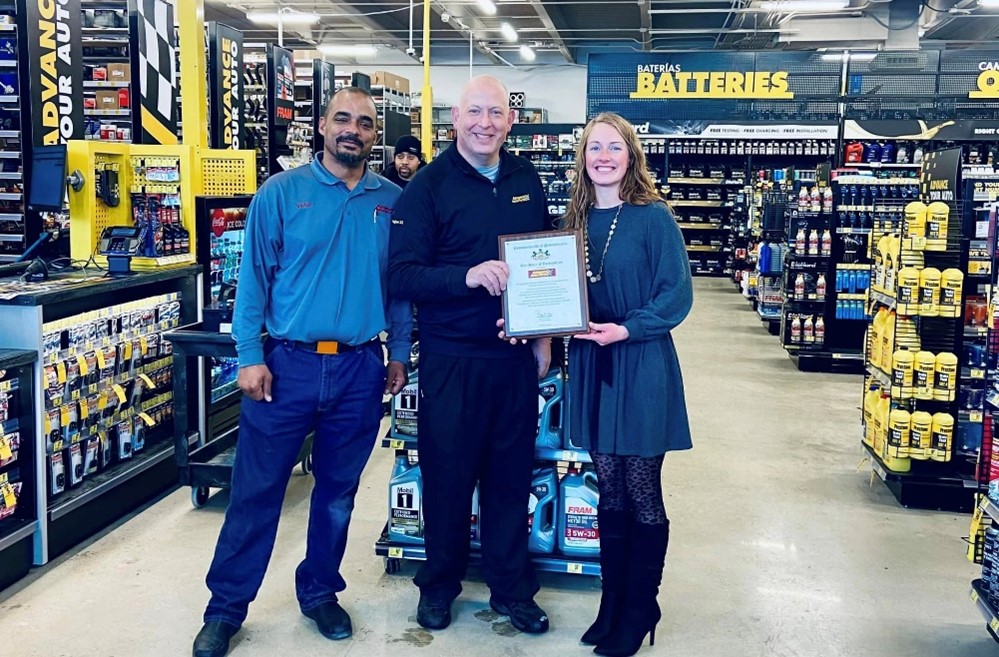 Recently, we welcomed and celebrated Advance Auto Parts in Mount Pocono celebrated at their grand opening. Thank you for your investment in our community and for providing quality vehicle parts with the best-performing technique, and speed to the residents of the Pocono region. Thank you to the Pocono Chamber of Commerce for organizing this ribbon cutting!