In this Update:
District of Character
Senate Concludes Week Two of Budget Hearings
Rosemary & Rosie – Supporting #LapsNotLabs
Help Our Struggling Military Members
State Offers Free Motorcycle Safety Training
$25,000 Fishing and Boating Grants Available
Around the 40th Senate District
---
District of Character
March | Responsibility
re·spon·si·bil·i·ty | Basing decisions on practical wisdom and good sense, being dependable in carrying out commitments and duties, and being accountable for one's words, behavior, and actions.
CATCH PHRASE: Think before you act; finish what you begin; take responsibility and accountability for yourself.
Senate Concludes Week Two of Budget Hearings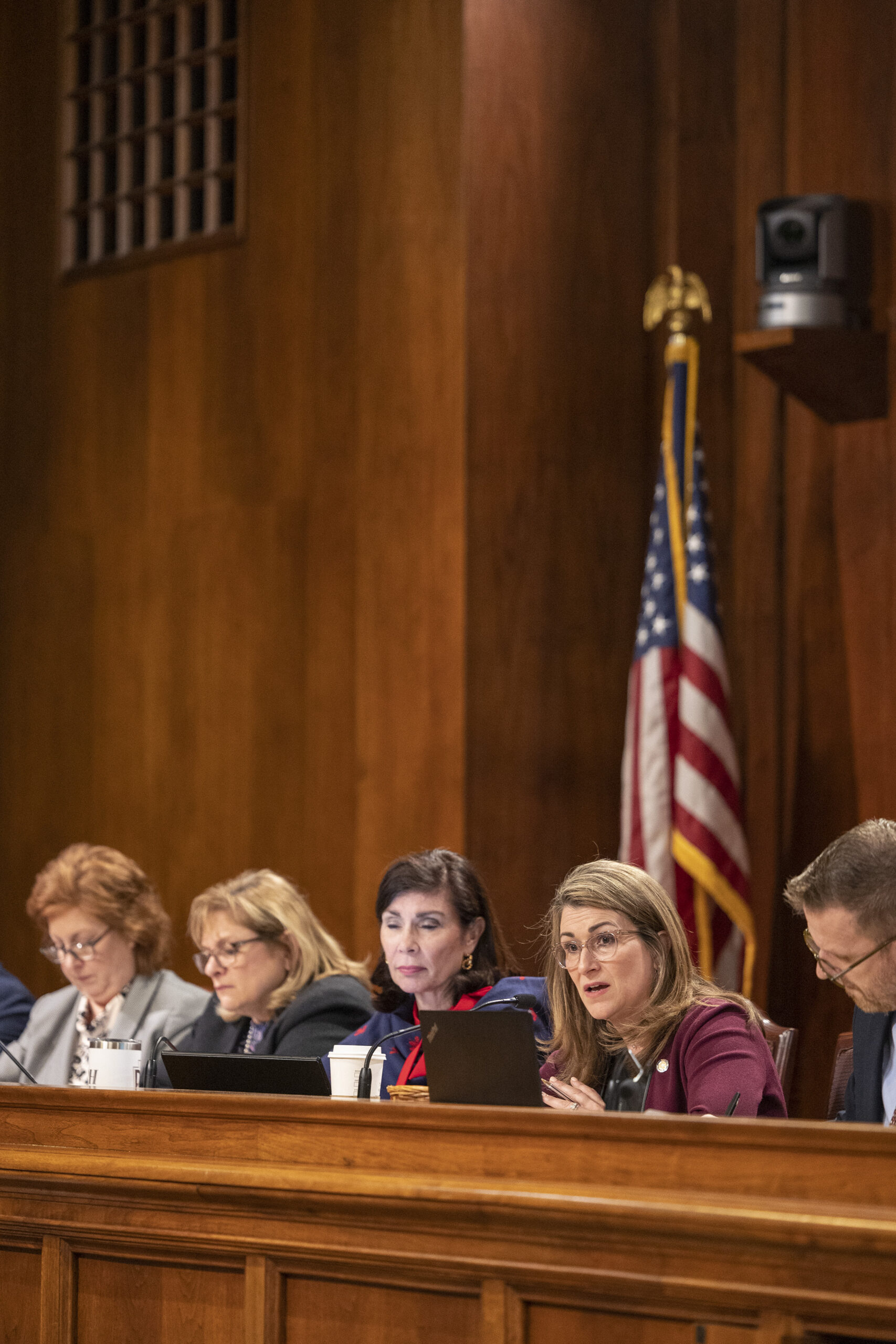 The Senate Appropriations Committee continued public hearings this week on the proposed 2023-24 state budget.
The Governor's proposed $45.8 billion budget seeks to boost state spending by more than $1.3 billion above the current year's budget. Projections indicate this would wipe out the state's Rainy Day Fund in five years.
Among the highlights:
At the Department of Education hearing, I questioned Acting Secretary of the PA Dept. of Education, Dr. Khalid Mumin, on mental health funding earmarked for our school districts. As co-chairwoman of the Senate Mental Health caucus, my priority is to not only ensure we secure funding to address the mental health crisis – but to see the funding is being utilized in an effective manner. You can watch that exchange here.
I also outlined our statewide assessments – they need to improve. I asked the Dept. of Education officials to outline their plan for lifting academic performance and student achievement. You can watch that exchange here.
At the Dept. of Labor and Industry budget hearing, I outlined the Poconos' robust tourism with many hardworking service workers. I asked how an increase in minimum wage would impact the tip wage. I also asked if the Department is prepared for the predicted economic turn-down. You can watch that here.
In addition to the Dept. of Education and the Dept. of Labor and Industry, we also heard from the Pennsylvania State Police; the Dept. of State; the Dept. of Agriculture; Pennsylvania State Related Universities; and Pennsylvania State System of Higher Education. You can watch all exchanges with these agencies here. https://senatorbrown40.com/audio-video/
Find full hearing recaps, video, livestreams and upcoming schedule at PASenateGOP.com.
Rosemary & Rosie – Supporting #LapsNotLabs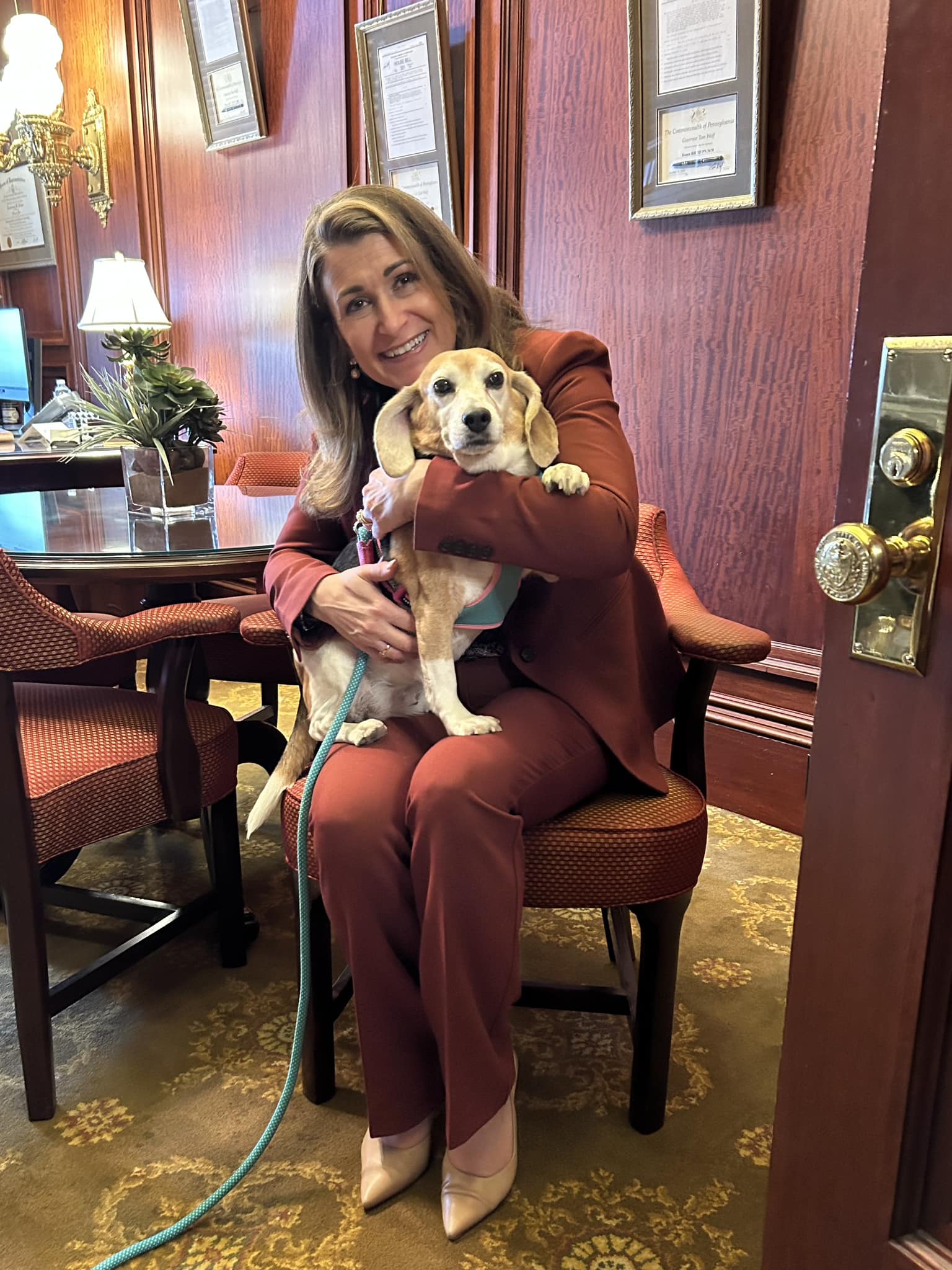 Earlier this week, I had the pleasure of spending time with some very welcome guests in my Harrisburg office. It is a breath of fresh air for resilient Rosie who was one of the 4,000 beagles The Humane Society of the United States rescued from a research breeding facility in Virginia and welcomed into the loving arms of the Adams County SPCA to find adoptive homes for them!
While these beagles were spared this fate, other facilities continue to use dogs and cats as test subjects. These beagles like Rosie are the reason why the legislation proposed by Senator Mastriano is important and these dogs deserve to be in our laps, not in labs.
Help Our Struggling Military Members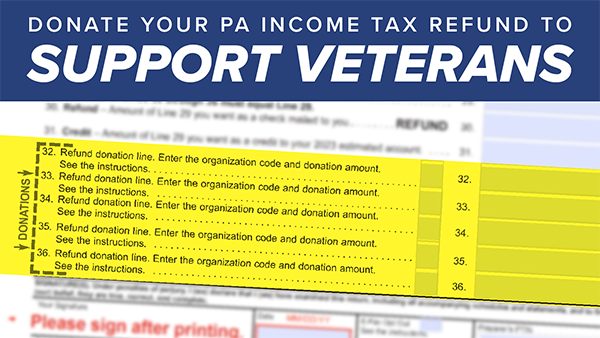 Anyone who is owed a Pennsylvania personal income tax return has a convenient opportunity to support our military members, veterans and their families who are facing tough times.
You can help those who serve our nation and commonwealth by making a gift to the Military Family Relief Assistance Program. All donations will benefit those with a direct and immediate financial need as a result of circumstances beyond their control.
On lines 32 through 36 of the Personal Income Tax Return, fill out Code C. If you do not have an overpayment on your return, you may make a donation by sending a check directly to the Military Family Relief Assistance Program, c/o Department of Military and Veterans Affairs, Building 0-47, Fort Indiantown Gap, Annville, PA 17003-5002.
State Offers Free Motorcycle Safety Training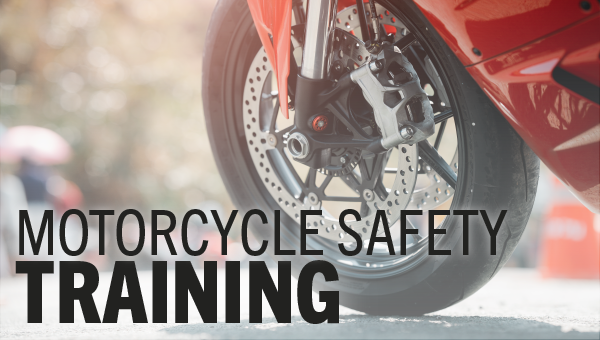 PennDOT offers free motorcycle training through the Pennsylvania Motorcycle Safety Program.
Free courses for novice through seasoned riders are offered to Pennsylvania residents who have a motorcycle learner's permit or motorcycle license. Four levels of courses are available – including the 16-hour Basic Rider Course, the eight-hour Intermediate Rider Course, the one-day Advanced Rider Course and the 3 Wheel Rider Course.
For more information or to enroll in a course, visit www.pamsp.com.
$25,000 Fishing and Boating Grants Available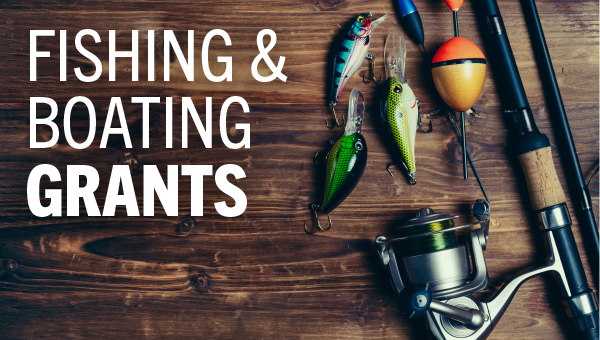 The Pennsylvania Fish and Boat Commission (PFBC) is seeking applicants for grants to support education programs that promote new and renewed interest in fishing and boating. The grants aim to connect Pennsylvanians with the fun of commonwealth waterways by teaching fishing and boating skills and providing quality places for these recreational opportunities.
PFBC will reimburse qualifying organizations up to $25,000 for eligible expenses from July 1, 2023 to June 30, 2024. The grants require a minimum 25% match of total project costs. Grant applications must be submitted here by April 14.
Around the 40
th

Senate District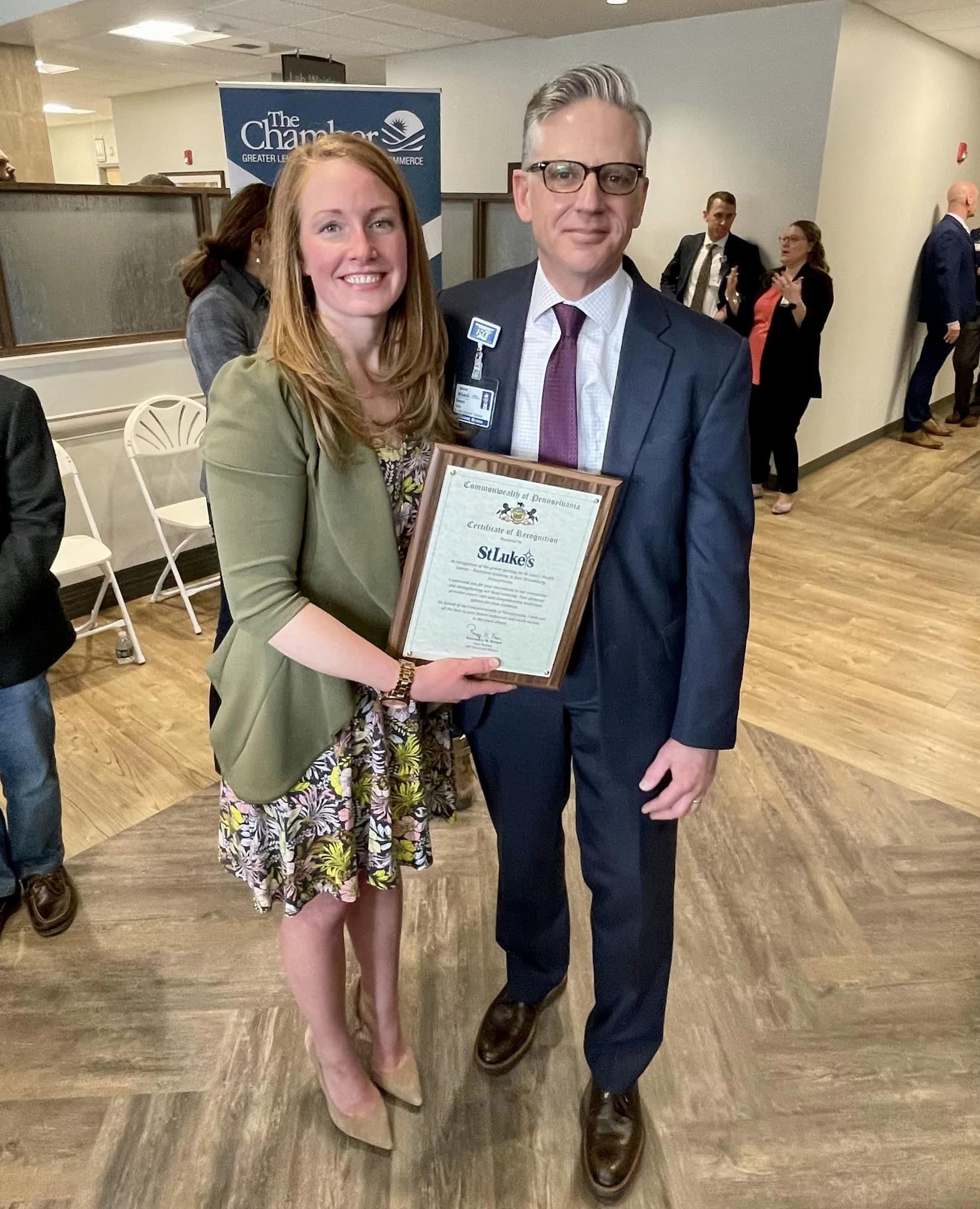 This week, St. Luke's held their grand opening at Smithfield Gateway. This facility will offer a wide range of medical services including walk-in care, OB/GYN's, pediatrics, dermatology, occupational medicine, and more. The opening was very well attended!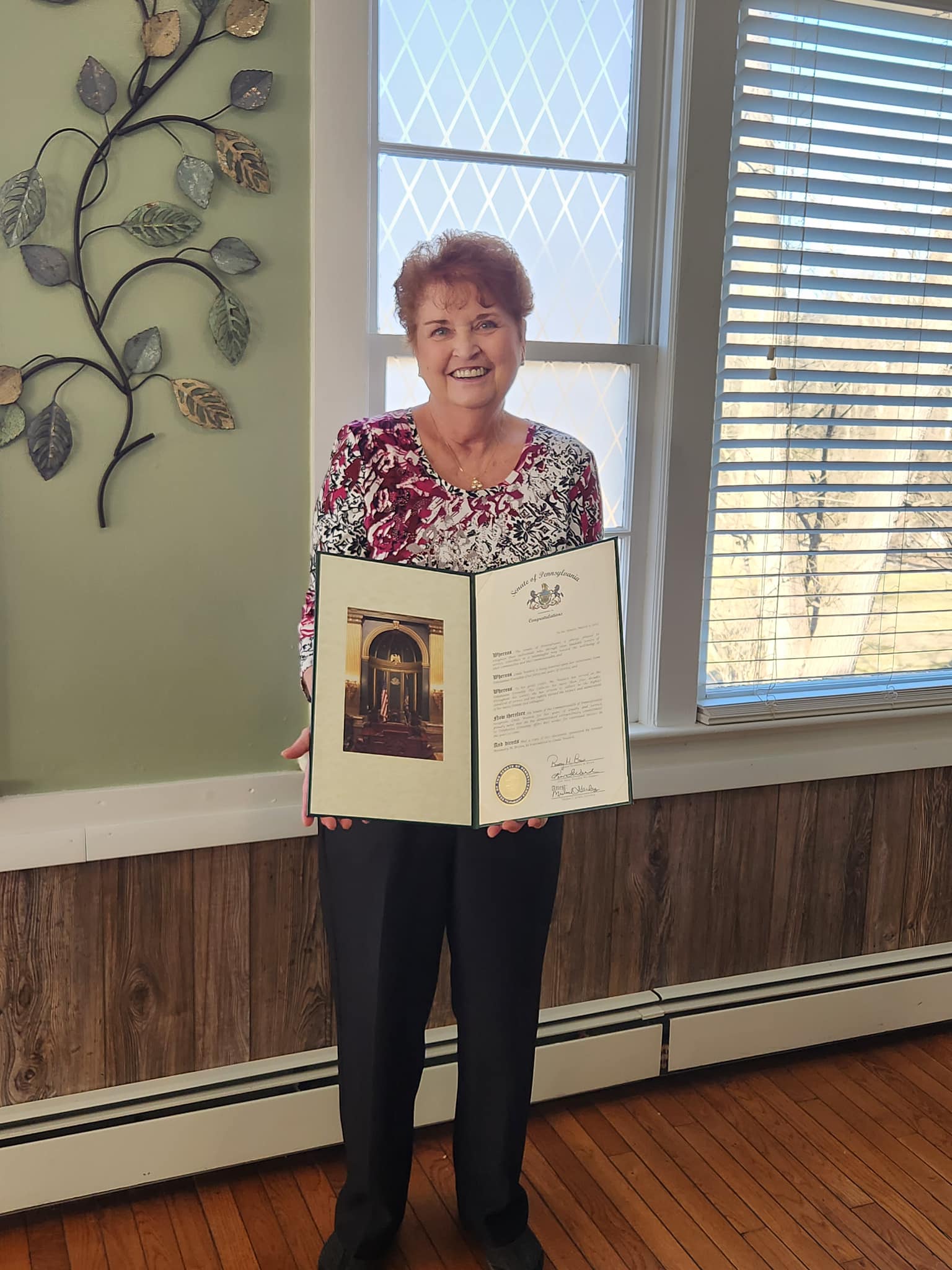 Please join me in congratulating Linda Woehrle on her retirement as Tobyhanna Township Tax Collector after 41 years. Thank you for your years of dedicated service.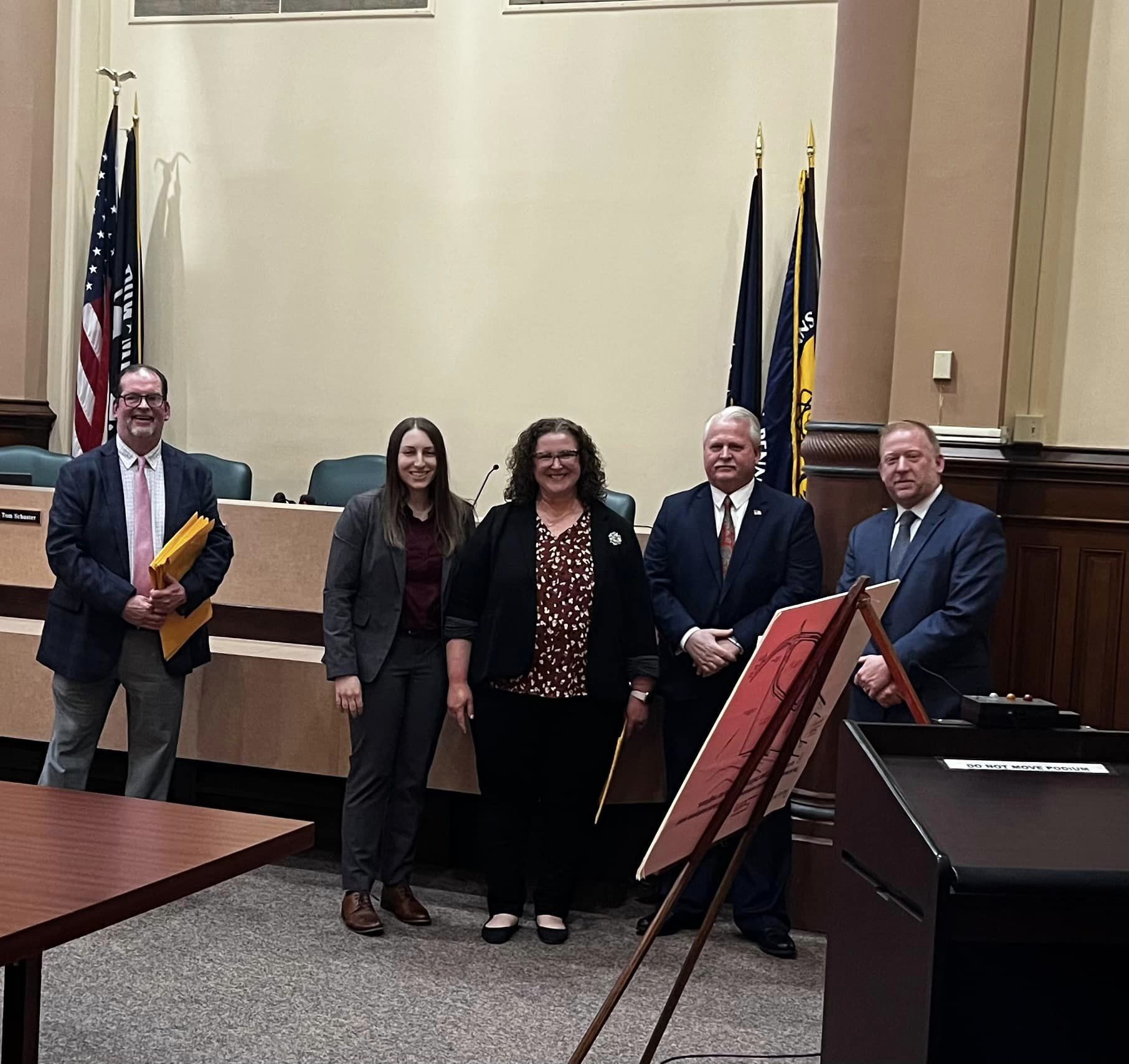 Congratulations to my staff member, Addie, on her recognition from the city of Scranton as the first female supervisor for Jefferson Township in Lackawanna County!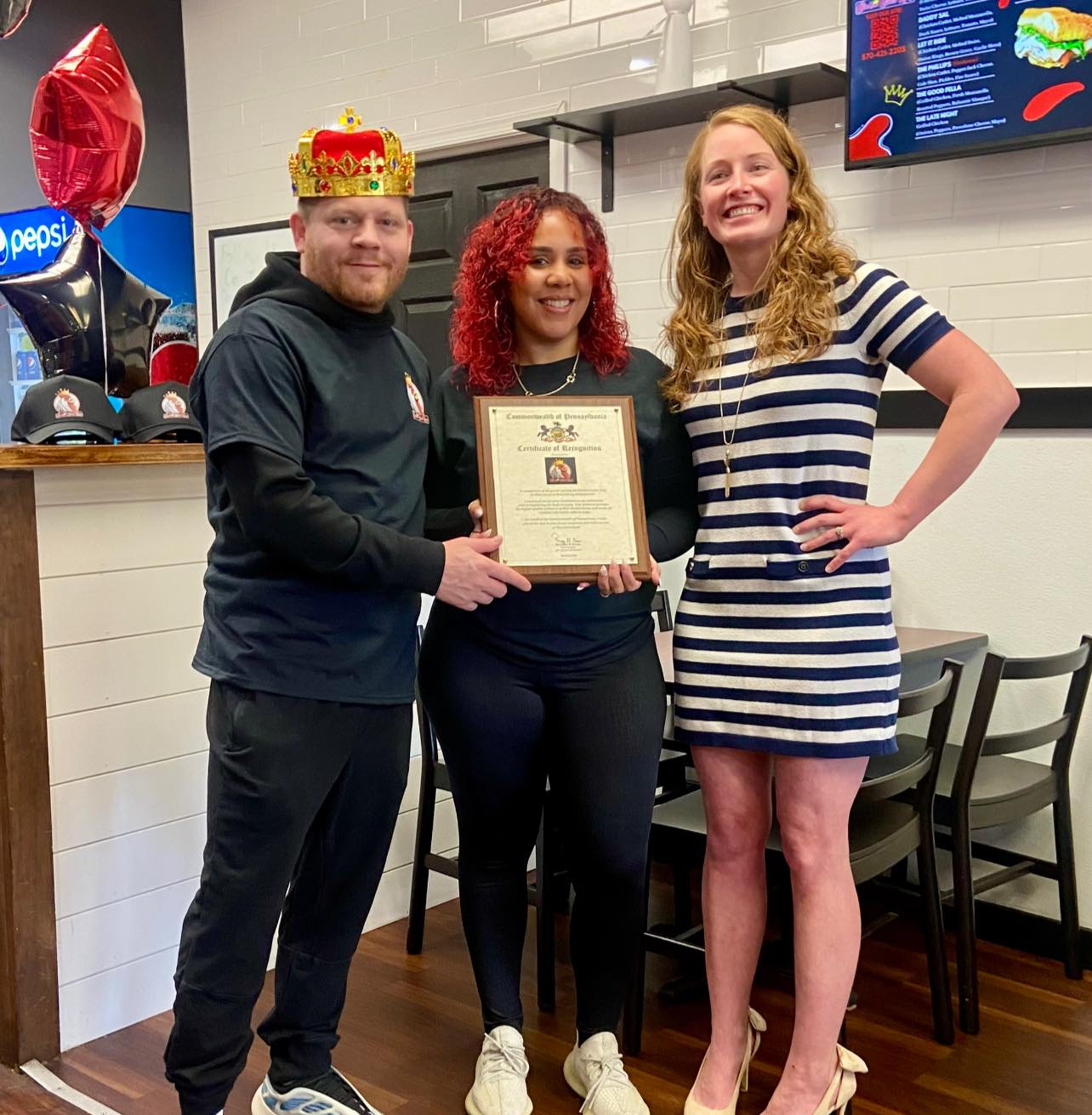 This past weekend, The Chicken Cutlet King hosted their grand opening. This is a family-owned and operated Italian sandwich shop located on 628 Main Street in Stroudsburg. Their mission is simple – to provide their customers with the best chicken cutlet sandwiches in town, made with only the freshest and highest quality ingredients.
In 2020, the owners Sal and Jennifer started a TikTok account making Sal's famous chicken cutlets. This platform grew to two million followers and Sal having the name of the "Chicken Cutlet King." This dream to open this sandwich shop has finally come true. Congratulations to the whole Callace family and I wish you much success in the coming years.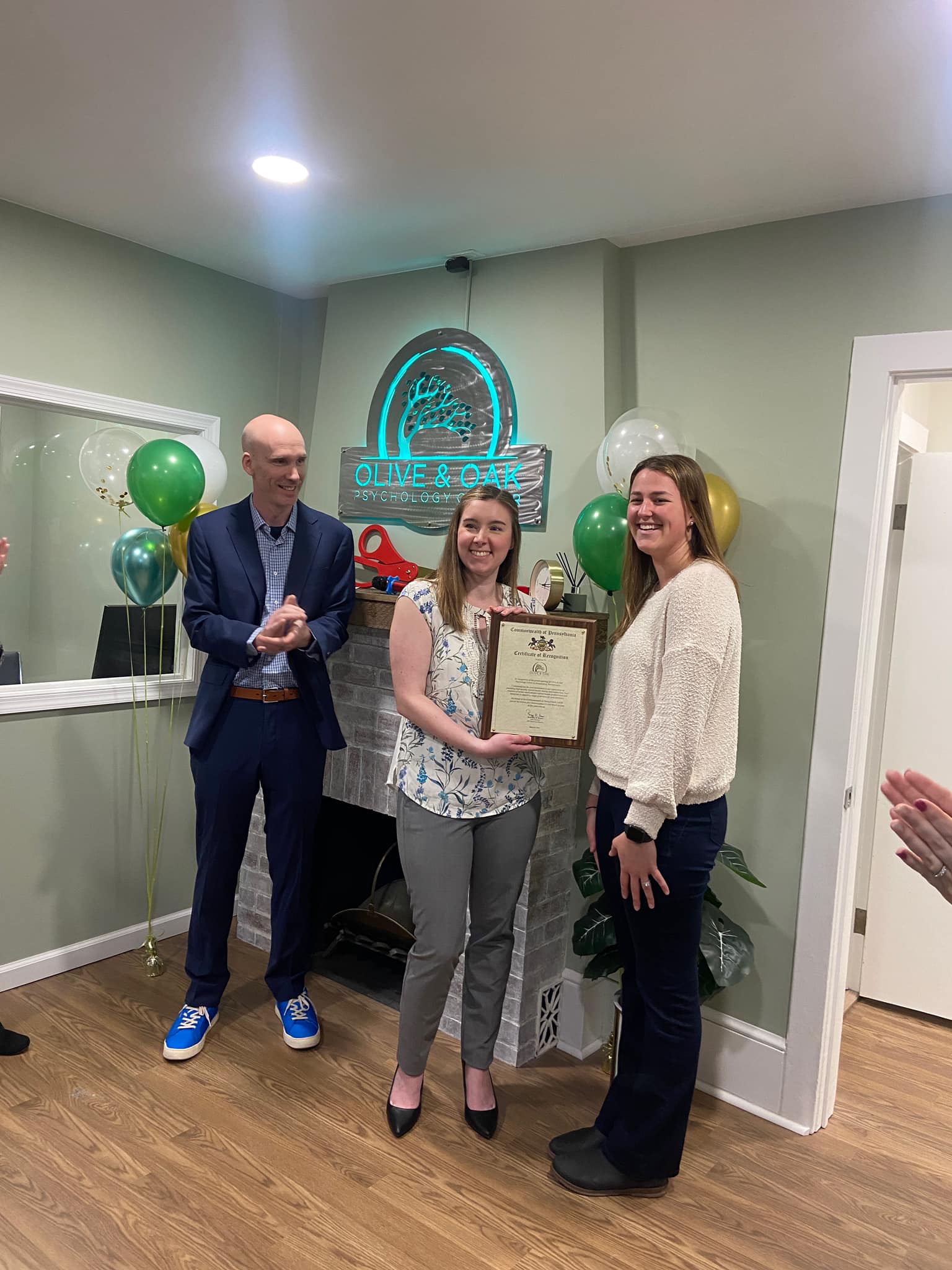 This past weekend, a new Psychology Center, Olive and Oak, hosted their official grand opening. Dr. Ashley Gilbert and Anthony are providing a critically needed resource to our community – including mental health evaluations, testing, and counseling. They are located at 1215 N. Fifth Street in Stroudsburg.
In reference to their name, they note the symbolism with an Oak Tree, which stands tall and strong, reminding us that our roots can anchor us in life's storms and provide stability for our mental well-being.
Thank you, Ashley and Anthony, for your experience, vision, and investment in our community!

If you are not already subscribed to this newsletter please sign up here.