In this Update:
District of Character
Senate Concludes State Budget Hearings
Monthly Appropriations Update Shows Lagging Tax Collections
Municipalities in the 40th District Recognized by Governor
Farmers, Help PA Claim Federal Funding
State Grant Deadline is May 1 for PA College Students
Around the 40th Senate District
---
District of Character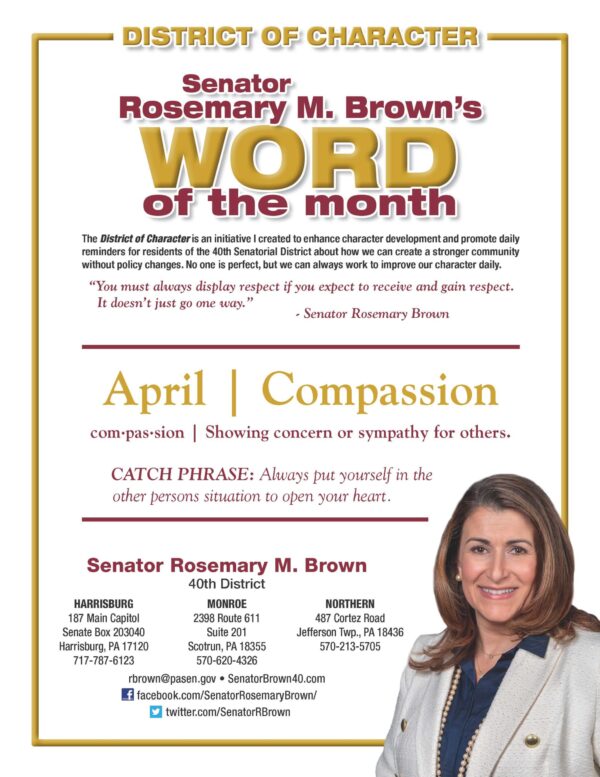 Senate Concludes State Budget Hearings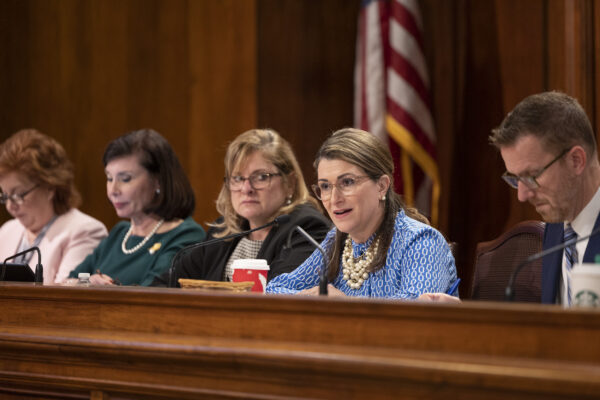 One of the largest responsibilities as a state lawmaker is passing Pennsylvania's budget. As a member of the Senate Appropriations Committee, we conducted a series of public hearings to review the budget line by line – to ensure the best utilization of tax-payer dollars. The Governor proposed a $45.8 billion dollar budget, one that increases current spending by $1.3 billion.
This week, we concluded these hearings with testimony from the Dept. of Economic Development, the Dept. of Human Services, the Dept. of Corrections, and others. Among the key points from this week's hearings:
Workforce issues were a strong conversation with the Dept. of Community and Economic Development, along with the state's tax structure and the need to help businesses grow and stay in Pennsylvania. You can review my conversation with them here.
The Department of Corrections/Pennsylvania Parole Board hearing covered the state's recidivism rate and inmate population. I asked Acting Secretary Laurel Harry why the department needs an additional $10.5 million. We also talking about mental health care and other ways to reduce recidivism. You can view my questioning here.
Questions about how the Department of Human Services is handling reduced federal emergency funding were raised during the hearing. The conversation also covered the Administration's request for state taxpayers to backfill millions of dollars cut by the Biden Administration.
The Senate will use findings from the hearings to craft a responsible spending plan, with the aim of enacting a final 2023-24 state budget.
You can find video and recaps of every budget hearing at PASenateGOP.com.
Monthly Appropriations Update Shows Lagging Sales Tax Collections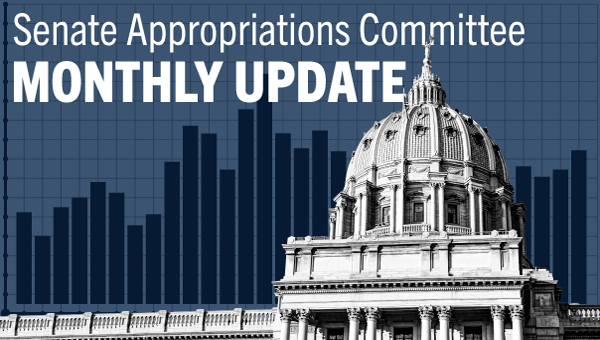 Each month, the Senate Appropriations Committee prepares an update about the state's financial health. The most recent report shows that sales and use tax (SUT) collections were $25 million, or 2.3%, below estimate for the month. Perhaps more importantly, March's SUT collections were below March 2022's collections.
SUT is the second-largest source of revenue for the General Fund and is mostly due on a "pay-as-you-go" basis throughout the year. Closely monitoring these collections for continued weakness could help signify any potential slowing of the economy.
The full update, including the monthly revenue report, is available here.
Municipalities in the 40th District Recognized by Governor
While in Harrisburg this week, I had the pleasure of attending the Governor's Local Government Award Ceremony. The 40th Senate District is so proud of Jessup Borough and Salem Township Supervisor for their recognitions.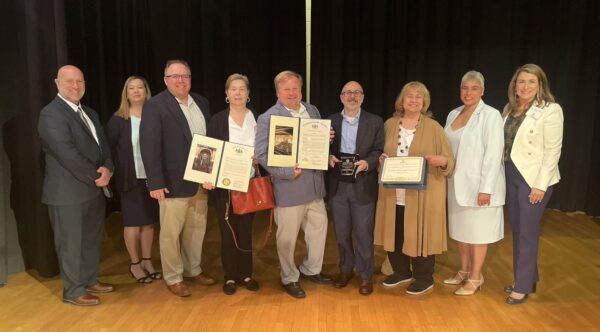 Jessup Borough was recognized with an award in Fiscal Accountability and Best Management Practices. Specifically for their plan to update their comprehensive plan, zoning ordinances, and more. They have made incredible achievements in fiscal initiatives, including the establishment of a grant committee to help bolster infrastructure and public safety for the best utilization of taxpayer dollars.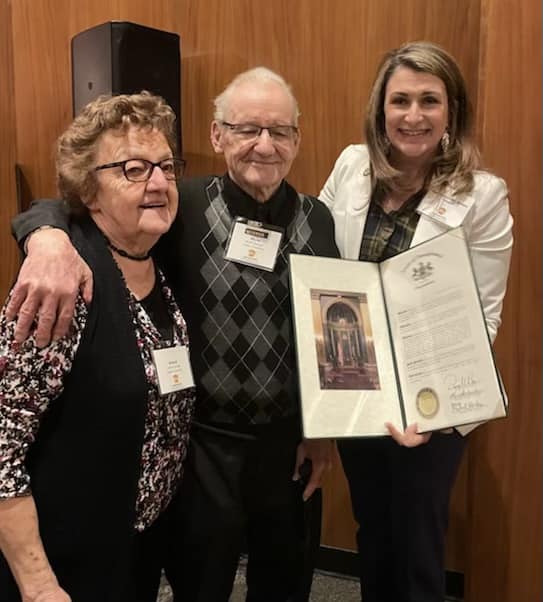 Salem Township Supervisor, Jim Swingle, was the recipient of the Municipal Leadership Award. Jim has served Salem for 42 years – under his leadership, he improved road infrastructure, the township building, walking trails, and parks. He is a steadfast advocate for Hamlin Fire and Rescue, and the Hamlin Community Library. Additionally, Mr. Swingle was inducted to the PSATS Hall of Fame in 2014.
He received a standing ovation at the event.
Always by his side is his wife, Arlene, thank you to her for her support and dedication as well.
Farmers, Help PA Claim Federal Funding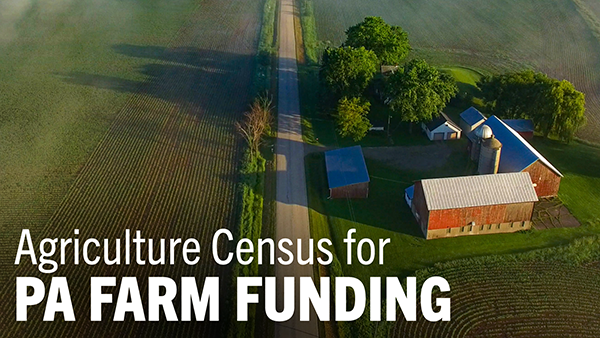 The United States Department of Agriculture (USDA) is collecting responses for the 2022 Census of Agriculture, which impacts funding priorities for numerous programs. Any farmers who have not returned their questionnaires are encouraged to respond by mail or online here.
In addition to directing the use of tax dollars, the census data also informs decisions about policy, farm and conservation programs, infrastructure and rural development, research, education and more.
State Grant Deadline is May 1 for PA College Students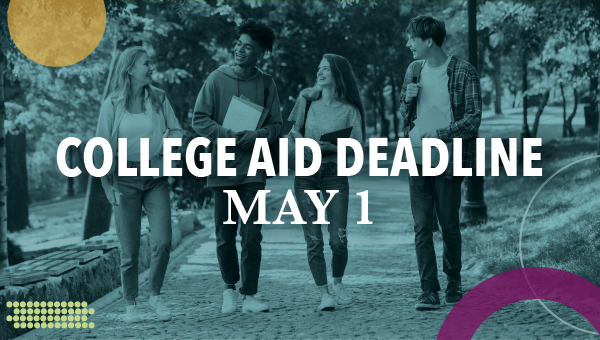 The deadline for students and families to submit their applications for the 2023-24 Pennsylvania State Grant program is May 1. This deadline applies to all renewal applicants and first-time applicants who plan to enroll in a degree program or other college or university (excluding community colleges).
To apply for a Pennsylvania State Grant, applicants must first complete the 2023-24 Free Application for Federal Student Aid (FAFSA). Applicants can access the FAFSA online at www.PHEAA.org/FAFSA or www.fafsa.gov. Completing the FAFSA online saves time and reduces application and processing errors.
Students and families with questions about the FAFSA or the State Grant Program can call 800-692-7392 for personal assistance.
Around the 40th Senate District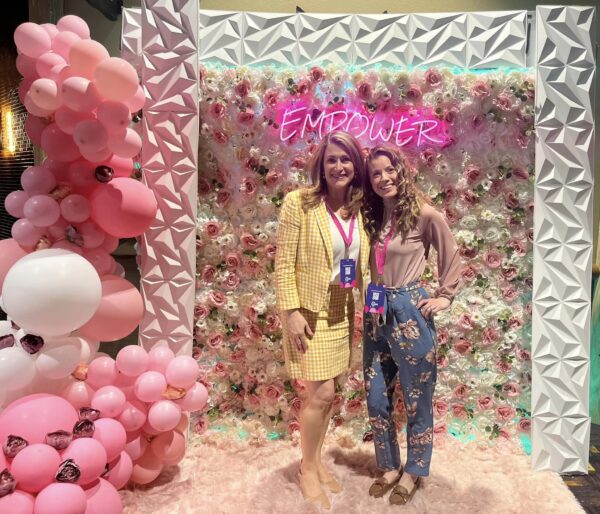 Thursday I attended the Greater Scranton Chamber of Commerce's "Empower NEPA" Women's Leadership Conference – there were over 800 people in attendance. I was honored to kick off the event and share some tips on being a woman in leadership – most importantly, "you don't have to be nasty, to be strong." The Scranton Chamber truly does an outstanding job facilitating this incredible conference – offering breakdown sessions on a variety of issues and keynote speakers.

This week the Pocono Family YMCA and Lehigh Valley Hospital – Pocono announced their major partnership fostering health and wellness in our community. At the YMCA's annual community meeting last month, they announced their $16.4 million expansion project expected to break ground next year. As part of this project, LVHN-Pocono will have a dedicated wing with family medicine and adult / pediatric rehabilitation practices.

If you are not already subscribed to this newsletter please sign up here.