Brown Appointed to Governor's Advisory Commission on Women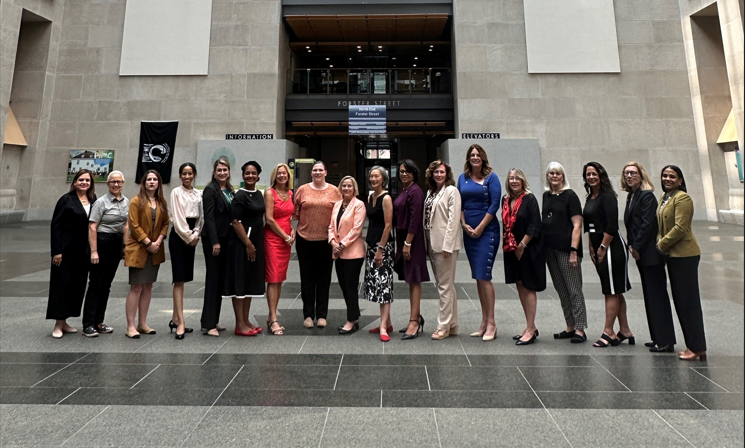 Last week, I was sworn into the Governor's Advisory Commission on Women along with 26 other members from across the Commonwealth. The purpose of the Commission is to identify issues primarily experienced by women and work on solutions to address them. The Commission accomplishes this through information gathering, hosting events, building awareness, and sharing resources. The Commission hosts a variety of events throughout the year including Breast Cancer Awareness Month, National STEM Day, Women's History Month, along with many others.
When I was first elected to public office, I became the first elected female legislator from Monroe County. I was also one of the first legislators in the state with young children – at the time, my kids were 3, 6, and 9. I appreciate the Governor's appointment and look forward to working to build up all women to meet their fullest potential.
You can review the full release from the Commissioners here.
Smart Money Management Leads to Financial Independence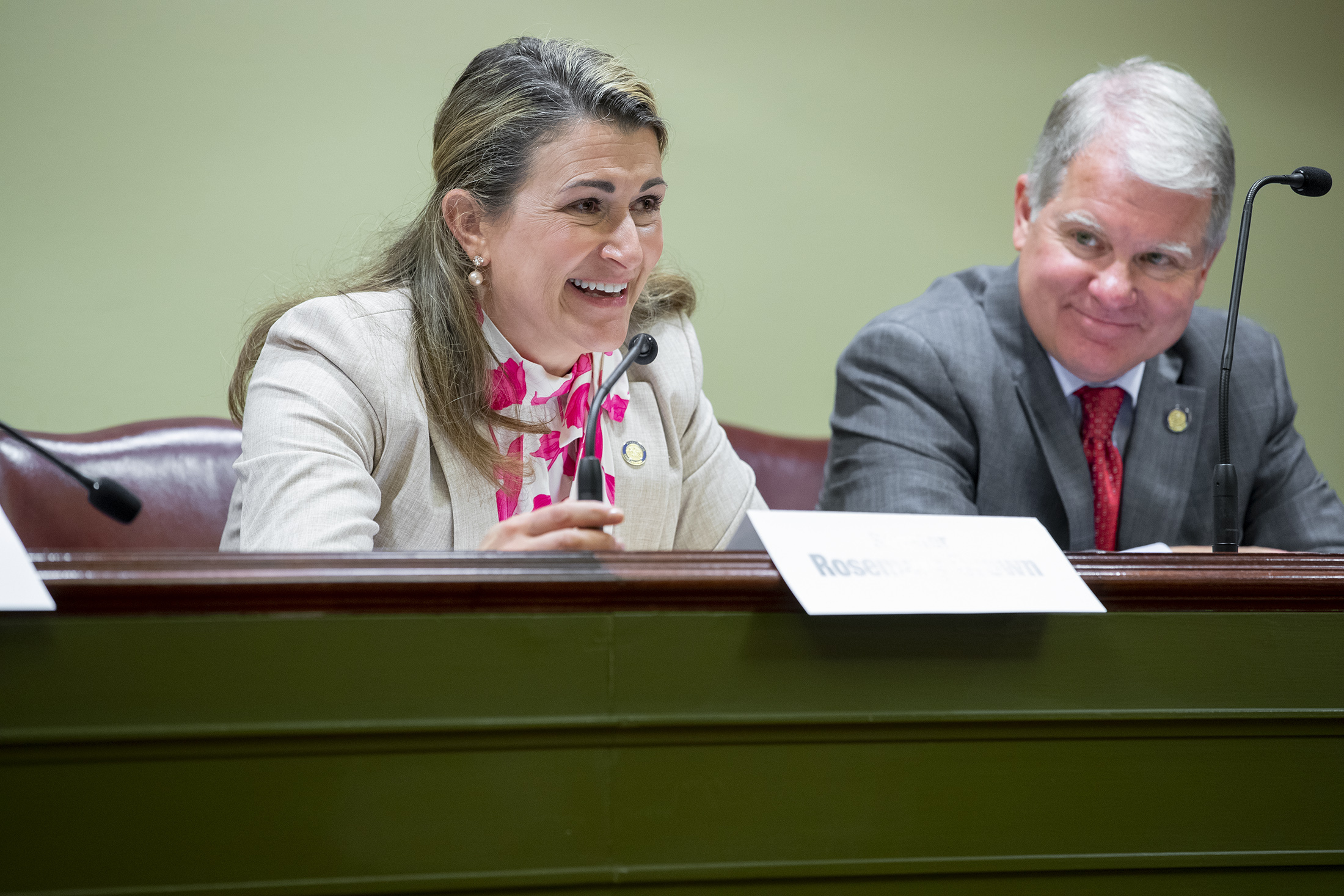 Monday, Aug. 14, is National Financial Awareness Day, which reminds all of us to plan for a more financially secure future.
As you may know, in 2019, I passed legislation allowing high school students to apply financial literacy courses towards their graduation credits. This initiative was to help build education on money management and budgeting at a young age. I am hopeful to see this expanded as a requirement for our students.
As you take an active role in managing your money, you may come up with a question, concern or complaint about Pennsylvania financial institutions, services or products. You can always call the Pennsylvania Department of Banking and Securities at 1-800-722-2657.
Out and About Listening to You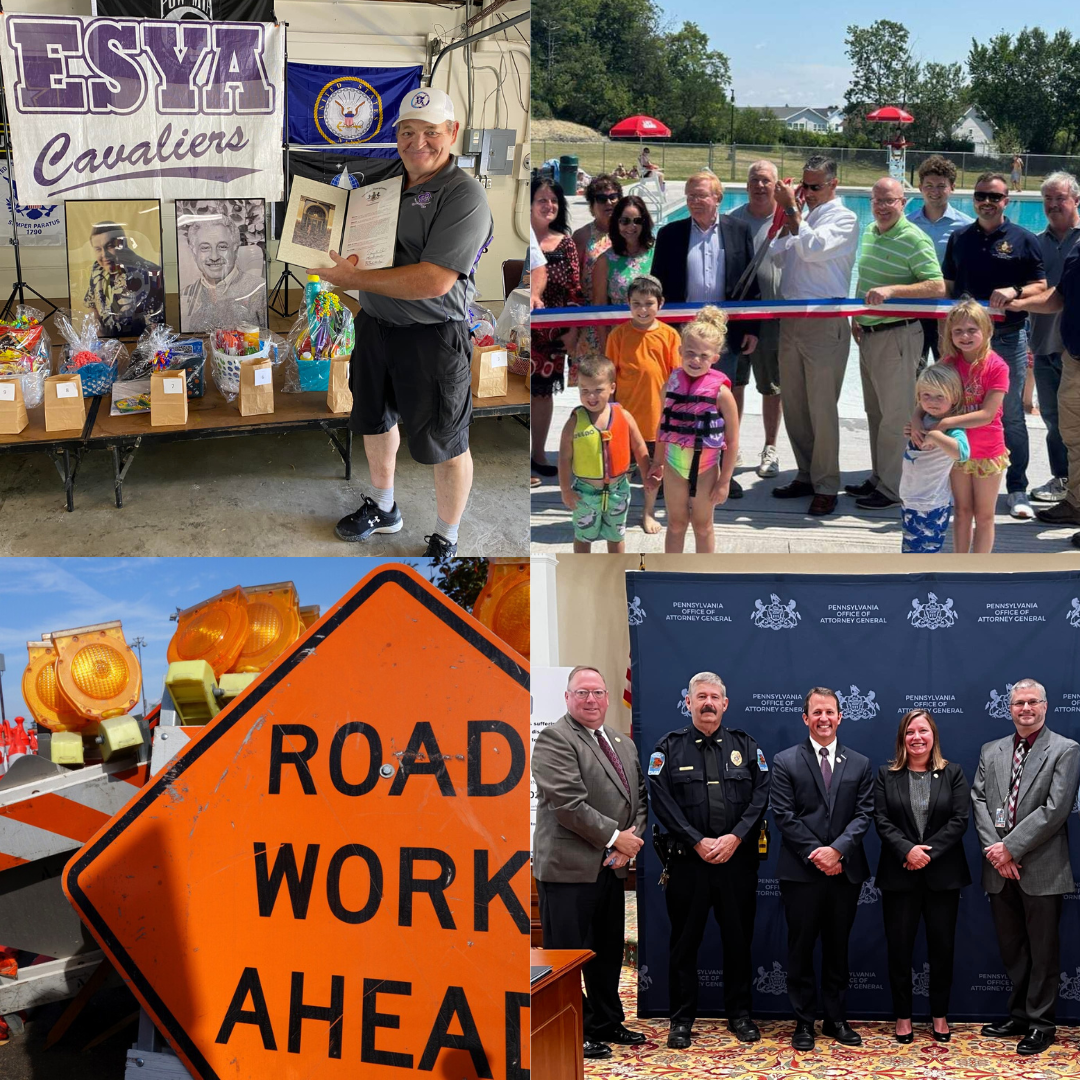 (Top Left) Please join me in congratulating East Stroudsburg Youth Association on their 50th anniversary. ESYA was founded in 1973 by Frank Nicoletti and Walt Knowles and has grown to what it is today – including a 22-acre athletic complex in partnership with Smithfield Township. My husband was an ESYA football player, and I was an ESYA cheerleader in elementary school. Pictured in Mr. Randy Litts, the current president is pictured with a Senate Citation.
(Top Right) This week, Lackawanna County officially re-opened their swimming pool in McDade Park. What a great place to cool off this summer. Congratulations to all involved who made this possible.
(Bottom Left) PennDOT crews will be conducting litter removal along I-80 between Exit 284 and Exit 289. They will also be collecting litter alongside Rt-380 between Exit 1 and Exit 13. You can also expect to see some tree cutting / removal on I-80 between Exit 305 and Exit 302 as well.
(Bottom Right) This week, Wayne County announced their participation in the "LETI" initiative, the Law Enforcement Treatment Initiative. Every day, Pennsylvania loses 15 people to overdose, this initiative is to help build pathways to treatment for those suffering from addiction. Great news for Wayne County and the Commonwealth.

If you are not already subscribed to this newsletter please sign up here.