Empowering Parents and Families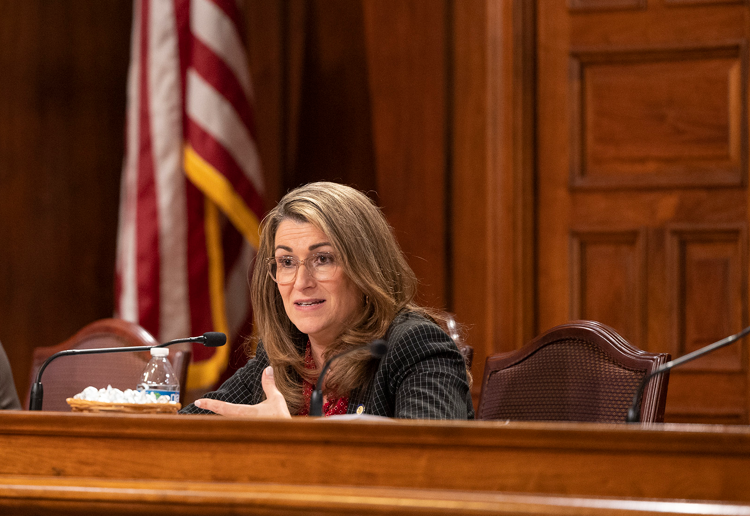 This week, the Senate approved legislation ensuring parents and guardians have direct involvement and the primary say on what books their children have access to in school. This legislation DOES NOT ban any books or remove any books from a school library. It requires parents to "opt in" and offer permission to have their children have access to sexually explicit materials. I believe this legislation acts as a safeguard and protection for age-appropriate related materials and gives parents and guardians the final say on what they believe is age appropriate for their children.
Senate Bill 7 would:
Identify sexually explicit content in school curriculum, materials, and books.
Create an opt-in policy that would:

Notify parents of the sexually explicit content by including a list of the book titles on the form.
Give parents the opportunity to review the materials.
Require parents to give direct consent for their children to be provided or have access to sexually explicit content.

Provide children with non-explicit alternatives if their parents do not opt in.
Senate Bill 7 was crafted after a non-partisan, thorough two-year process – including conversations with parents, school administrators, teachers, and librarians.
Unfortunately, I have incorrectly heard this legislation referred to as a "book ban" – this assertion is categorically false and intentionally misleading. Nothing in this legislation bans any books but rather ensures parents and guardians are aware of the book and contents and knowingly acknowledge the exposure to their children. I would add that this legislation also aims to build communication and parental involvement in our schools, which is critical to student success and development.
The Senate also approved legislation requiring schools to make public curriculum information available online, including a link or title for every textbook and course syllabus used for classes. Other measures passed this week would require schools to display the United States Constitution and display the Pennsylvania Constitution.
Empowering parents and families is a priority of mine as your legislator while we continue to support our teachers.
Senate Votes to Extend and Improve Program to Protect Students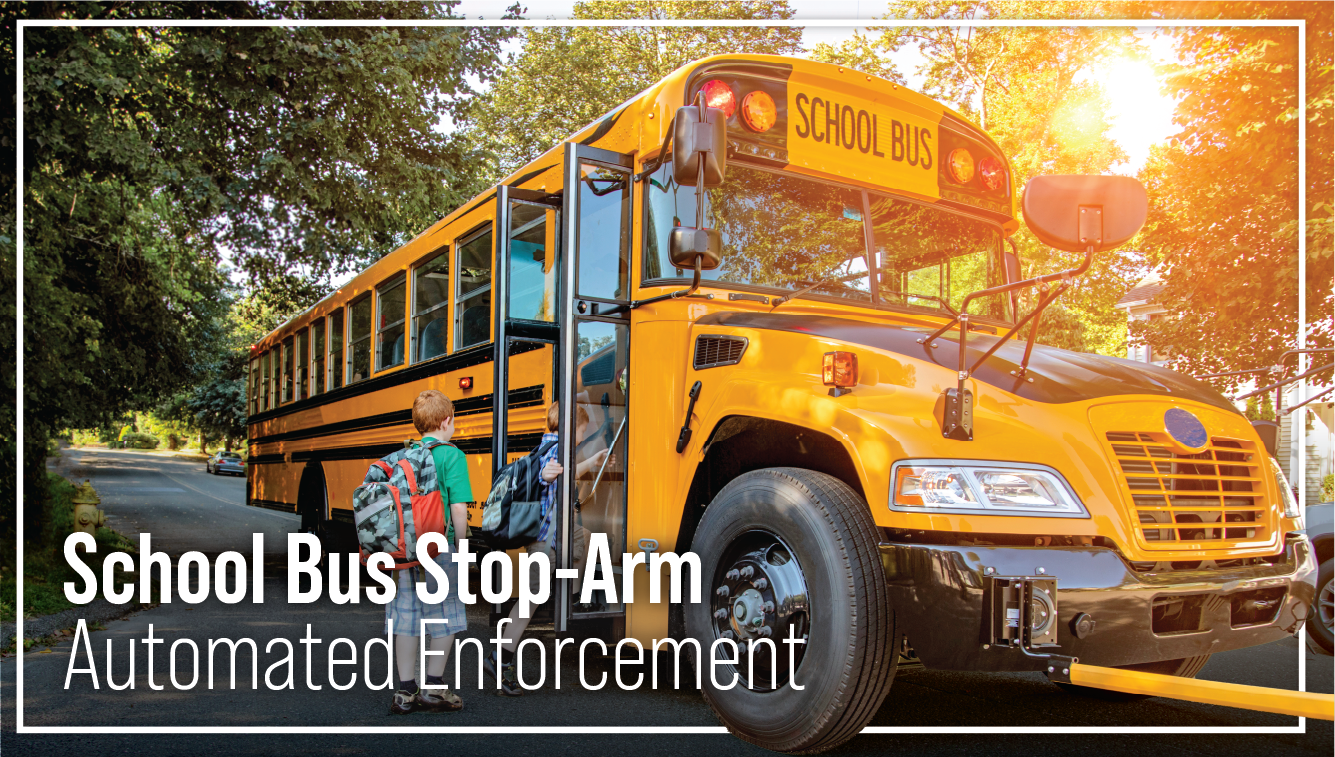 Building on recent legislation to improve school bus safety, the Senate approved legislation extending and improving the school bus stop-arm automated enforcement program. The measure is set for enactment into law.
The program was first authorized in 2018 and includes nearly 40 participating school districts that equipped 2,500 school buses with cameras to record vehicles that don't stop for school buses. More than 4,000 violations have been recorded.
The program was set to expire this week. Senate Bill 851 makes the program permanent, improves interaction with law enforcement and streamlines the appeals process. If a driver illegally passes a stopped school bus, the school district will send the car owner a police-vetted violation in the mail. The owner must pay the $300 fine or make an appeal for a virtual or in-person hearing overseen by a PennDOT official. The driver may petition a magisterial district judge after PennDOT's decision.
Apply to Vote by Mail by Oct. 31 for the November Election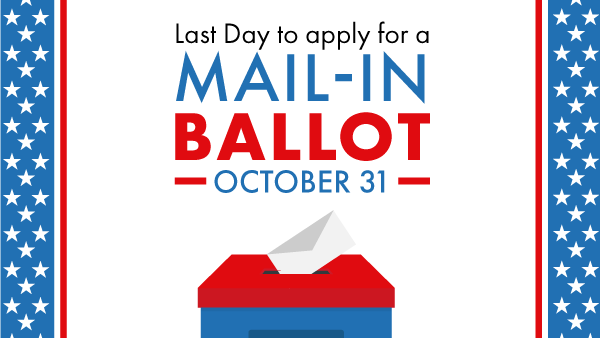 The deadline is approaching for anyone who would like to vote by mail for the Nov. 7 election. Your county election board must receive your application for a mail-in or absentee ballot no later than Tuesday, Oct. 31, at 5 p.m.
Any registered voter may request a mail-in ballot. Absentee ballots can be requested by voters with disabilities or an illness that prevents them from going to their polling place on Election Day, or those who will be absent from their municipality on Election Day.
You can apply for a mail-in ballot online, by mail or in person at your county election board's office or other designated locations. Learn more here.
Scholarship Opportunity for Nursing Applicants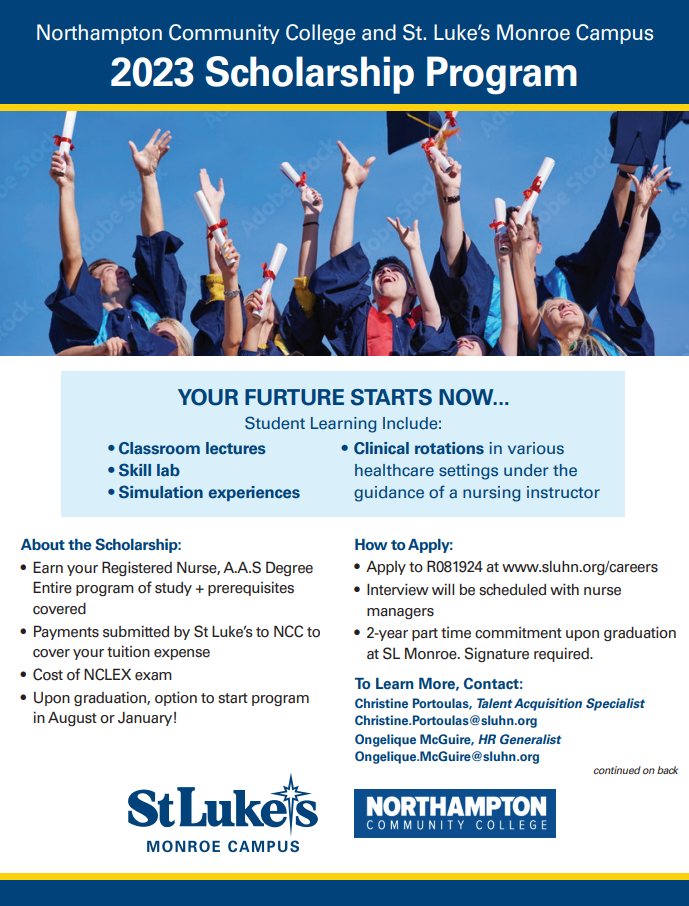 Northampton Community College and St. Luke's University Health Network of Monroe is offering their 2023 Scholarship Program! Applicants can earn their Registered Nurse degree with significant costs covered by St Luke's Health Network.
Out and About Listening to You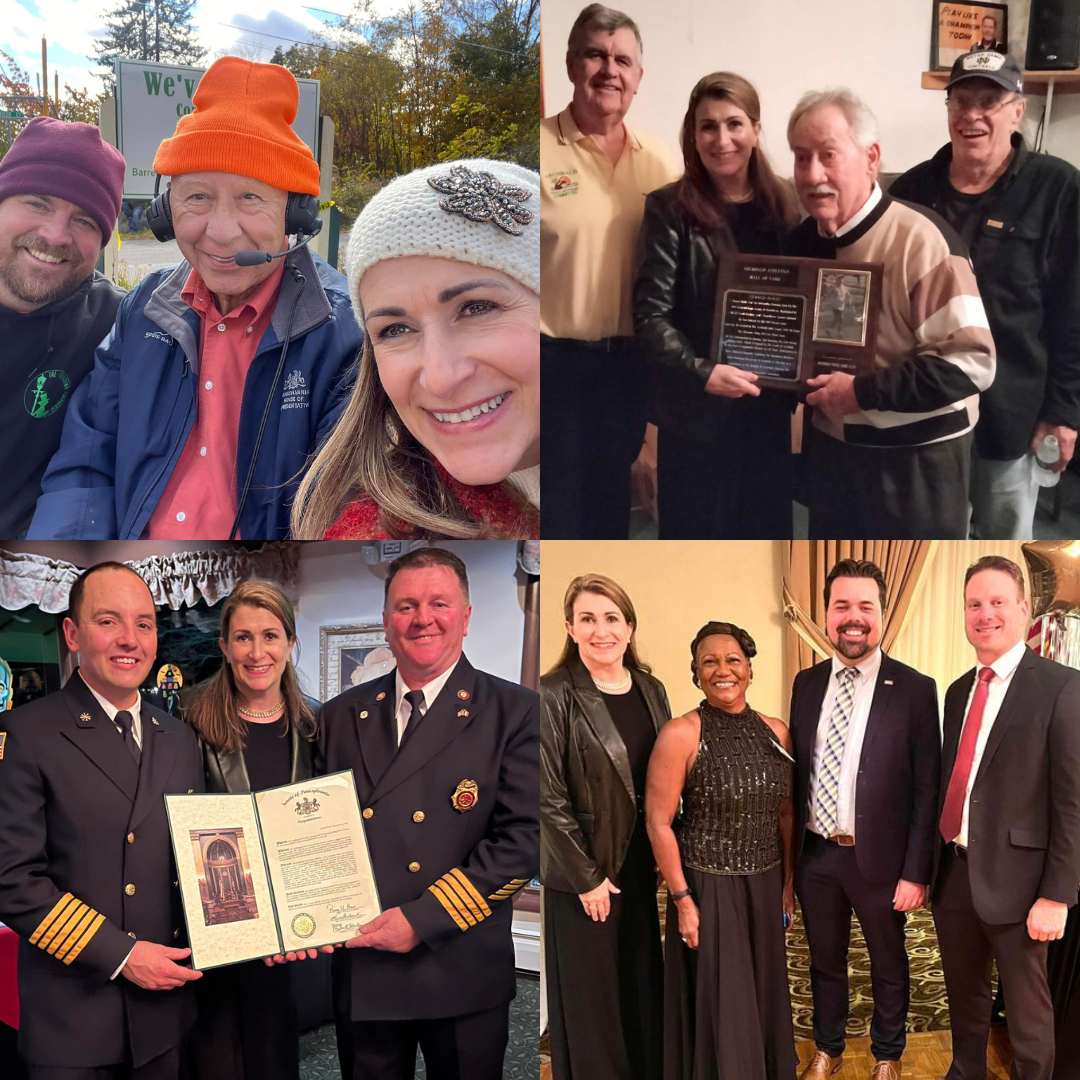 Top Left: Had a great time being a commentator for BRCTV-13's coverage of the Barrett Township Parade alongside Eric Noone and Mario Scavello.
Top Right: Celebrating Francis Burke of Archbald for his induction to the Wall of Fame at Kenny's Pub.
Bottom Left: Congratulations to Coolbaugh Township Volunteer Fire Company on their 75th anniversary.
Bottom Right: Spend some time with the Lackawanna County NAACP and their inaugural Freedom Fund Gala at Fiorelli's in Peckville.

If you are not already subscribed to this newsletter please sign up here.