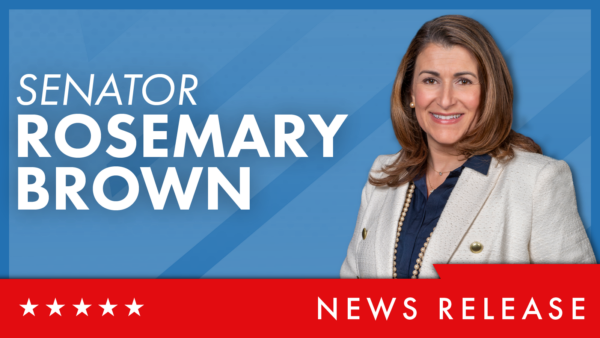 HARRISBURG – Sen. Rosemary Brown (R-40) offers the following statement in response to Gov. Josh Shapiro's executive order requiring all senior managers, governor's office staff and cabinet members in agencies under Shapiro's jurisdiction to return to in-person work:
"It is well overdue to call the governor's administration back to in-person work. I applaud Gov. Shapiro on his executive order just weeks after being sworn into his new role as governor.
"During the last three years, unfortunately many democratic legislative offices locally and throughout Pennsylvania closed and moved to remote work. While my state representative office remained open and accessible, with only a few weeks of remote work, government agencies also remained closed for an extensive, unnecessary amount of time. This caused major delays in communication with constituents and an inability to properly assist them during difficult and uncertain times. This all was occurring while the Department of Labor and Industry, due to the governor's COVID restrictions and closures, was unable to keep up with unemployment filings and concerns.
"I am pleased that Gov. Shapiro called upon his staff to return to the office, and I encourage him to extend the order to all 78,000 state employees.
"While I support flexibility and commonsense measures, the pandemic was taken advantage of and abused in the government work environment by some for an extensive time frame that was not necessary. In-person and accountability are a foundation that must never be dismissed, especially in government that serves the people. I am extremely proud of my office staff, both as a member of the House of Representatives and now in the Senate for showing up when our constituents needed us the most. That is what we are elected to do, and I look forward to continuing to serve Pennsylvanians."
CONTACT: