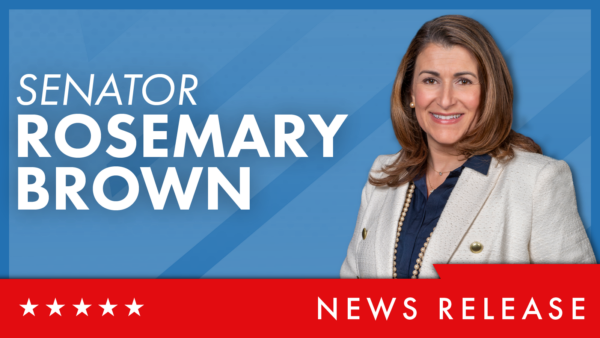 HARRISBURG – Sen. Rosemary Brown (R-40) invited Senate colleagues to join her newly-formed Senate Mental Health Caucus to bring awareness to mental health issues in Pennsylvania.
"Ensuring the health and mental wellbeing of Pennsylvanians is a responsibility that I take seriously," Brown said. "The Senate Mental Health Caucus is an opportunity to offer support for our communities while working with advocates to bring awareness to mental health issues."
The caucus will provide opportunities for legislators to address mental health policies, regulations and legislation, while also monitoring the impacts of mental health legislative measures.
A major component of the Senate Republican's priorities for the 2023-24 session is empowering families by providing healthier and safer communities while addressing mental and behavioral health needs.
"Mental health impacts every Pennsylvanian," Brown said. "I look forward to working with my Senate colleagues to demonstrate our commitment to the health of our communities and fostering necessary dialogue."
Sen. Brown encourages senators to join the caucus.
CONTACT: