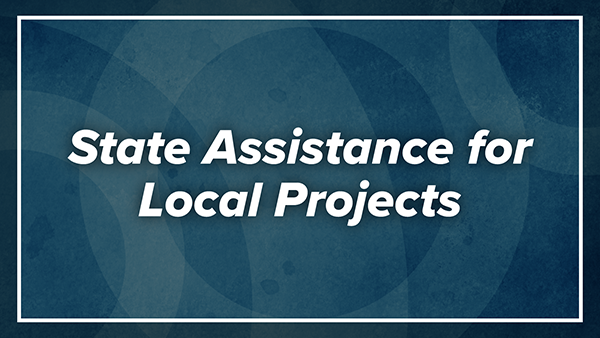 HARRISBURG – Sen. Rosemary Brown (R-40) today announced more than $5 million in grants is being awarded for local projects.
"I am pleased to have assisted in securing the necessary funding for important projects and upgrades within our region," Brown said. "The approved state grants will greatly benefit our communities by enhancing infrastructure reliability and safety."
Projects being funded through the Commonwealth Financing Authority (CFA) Statewide Local Share Account (LSA), which uses new gaming revenue to support projects in the public interest across the commonwealth include:
$1 million for stormwater improvements in Stroud Township,
$238,958 to construct a pavilion in the Veterans Monument Park in Archbald,
$51,086 to purchase a new police vehicle for the Blakely Borough Police Department,
$170,000 to construct a new building for fire apparatuses in Carbondale Township,
$311,207 for pedestrian safety and connectivity improvements in Honesdale Borough,
$118,497 for sewer pipe and roadway upgrades in Jermyn Borough,
$76,265 for the Saint Ubaldo Cultural Center renovation project in Jessup,
$140,384 to complete a half-mile trail within the Lackawanna River Heritage Trail,
$338,686 for Mayfield Borough municipal building renovations,
$367,500 for Phase II of the Marshalls Falls Park Project in Smithfield Township,
$759,695 for park improvements in Tobyhanna Township,
$776,583 to replace a sanitary sewer line in the Borough of Vandling, and
$210,000 for road work in the Sterling Business Park.
Projects being funded through the CFA's Multimodal Transportation Fund program to encourage economic development and ensure that a safe and reliable system of transportation is available to the residents of the commonwealth include:
$500,000 for Phase II of expanding State Route 209 in Smithfield Township,
$125,000 for improve A M Hughes Boulevard in Covington Township,
$259,810 for a streetscape project in Blakely Borough,
$100,000 for safety improvements to the SR 0611/Learn Road intersection in Tannersville, and
$250,000 to construct stormwater improvement along PA Route 447.
The CFA was established in 2004 as an independent agency of the Pennsylvania Department of Community and Economic Development to administer the commonwealth's economic stimulus packages. The Pennsylvania Race Horse Development and Gaming Act of 2004 provides for the distribution of gaming revenue through the CFA and its LSA program.
CONTACT: