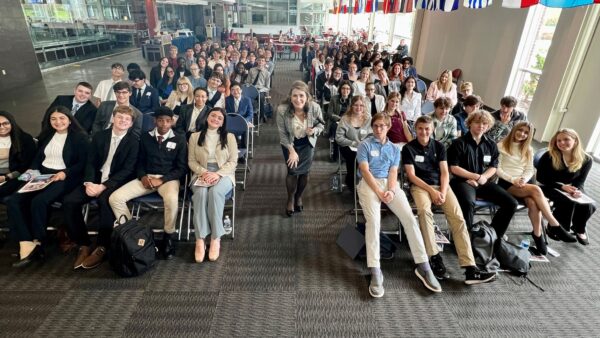 HARRISBURG – Sen. Rosemary Brown (R-40) hosted her first annual Senator for a Day event last week to provide students of the 40th Senatorial District a hands-on learning experience about Pennsylvania's government.
"More than 100 students were in attendance from 10 school districts across the 40th Senatorial District attended. The students worked as senators for the day and discussed proposals with their colleagues in committees to pass onto the full Senate body," Brown said. "There was highly engaged debate amongst the students – always with a high level of respect for their peers."
The participating school districts included North Pocono School District, Mid Valley School District, Western Wayne School District, Wayne Highlands School District, Pocono Mountain School District, East Stroudsburg Area School District, Pleasant Valley School District, Wallenpaupack Area School District and Valley View.
CONTACT: